VitaeGene PPARs is an algae-based Health Supplement made in Singapore. It is a 100% vegetarian Health Supplement that can improve the immunity of the human body, balance the hormone level of the human body, detox the human body by removing nucleic elements, heavy metals, and other toxins, enhance the wound healing power inside the body, regulate the blood sugar levels, blood pressure, and lipid levels in the human body.
The VitaeGene PPARs formula, Chlorella Sorokiniana tablet, is one of the most studied nutrients in the world. Researchers have documented that it's extremely effective, safe, and helpful to your entire health. It has been reported in The Townsend Letter for Doctors and Patients, The Pharmaceutical Society of Japan, American Journal of Medical Science, International Journal of Cancer, American Journal of Clinical Nutrition, The Chlorella Research Center, The Journal of Nutrition, and many more.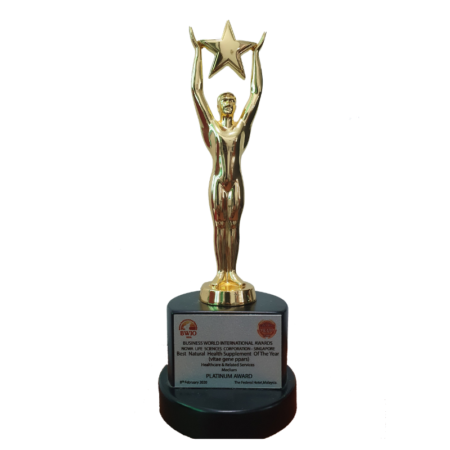 Vitaegene PPARs Received The Best Natural Health Supplement Of The Year Platinum Award From The Business World International Organization USA In 2019
Visit our Online Store to purchase Vitaegene PPARs and other health supplements and have them delivered right to your doorstep!